Resource Guide
Use this guide to quickly link to the information you need.
Job Postings
Join our team! Work with us throughout the summer to gain experience and build transferable job skills.

We have 2 positions available for summer employment. Choose one based on your interests and goals, or apply for both. If you are applying for a specific position, please indicate so when submitting your application.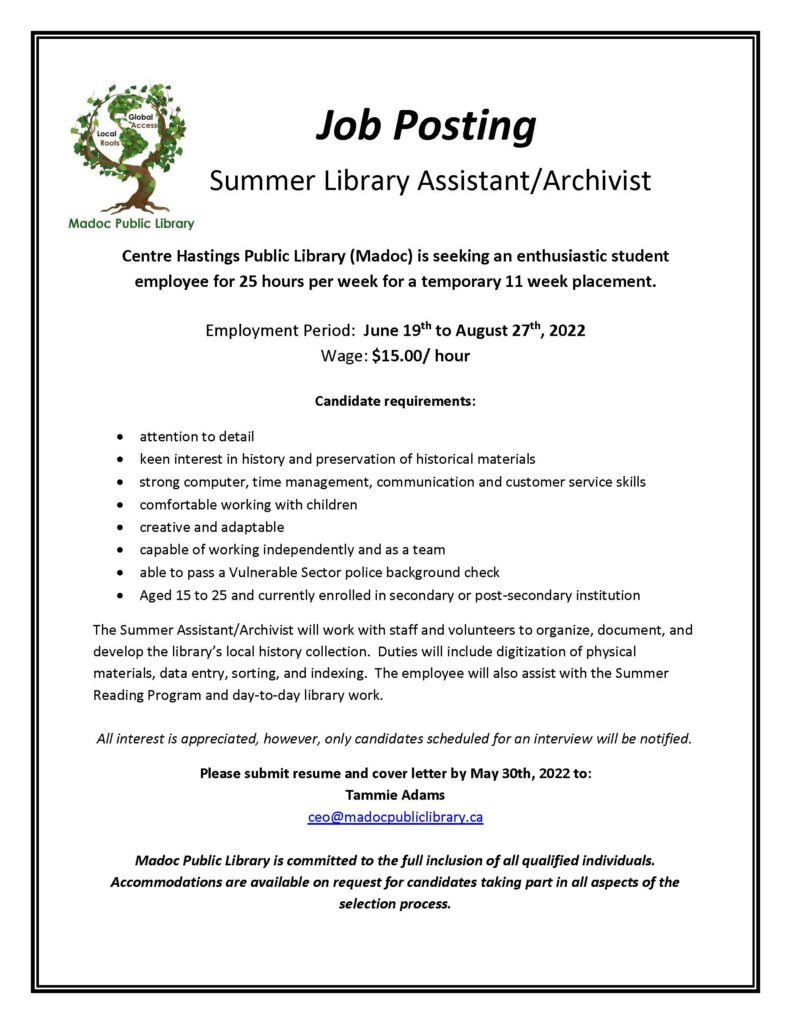 ---
Next Game Night – Thursday, May 5th, 2022

---
2022 Reading Challenge
Please note: You must have a Madoc Public Library card to participate. Don't have one yet? No problem! Click here to join the library!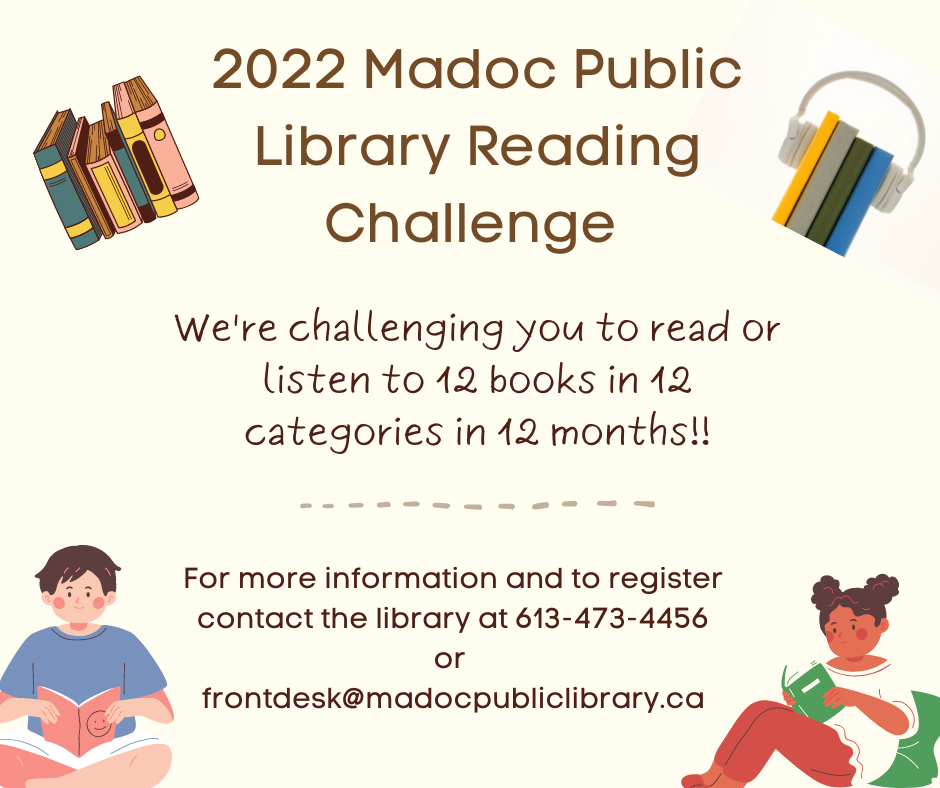 ---
Storytime Videos
---
Watch our latest video here, and be sure to check out previous videos on
Madoc Library YouTube Channel
Our Storytime videos are only available temporarily to comply with copyright laws, so check back for new ones often! You can view all current Storytimes here: https://www.youtube.com/watch?v=d4ibrJW8tyc
---
---