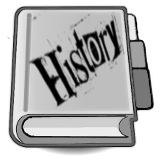 Madoc Public Library hosts a sizable local history collection. Housed in the Archive Room, this collection contains a variety of research material for those tracing their roots. Family histories have been generously donated to the library, and local cemetery records, information about early settlers, homes, schools and businesses, history books are available. Ancestry can be used in-library on Patron PCs or a personal mobile device or laptop connected to the Library Wi-Fi.
A large collection of birth, death and marriage records are on hand, and a microfilm/fiche collection of old newspapers can be viewed on-screen, printed, emailed, or saved to a USB stick. If an extended period of time is required for research, please call or email to reserve the machine.
---
Online  Local History Resources
O'Hara Mill Homestead and Conservation Area
Founding of Madoc Historical Plaque
Hastings County Historical Society
Community Archives of Belleville and Hastings County – Main Website
Community Archives of Belleville and Hastings County Newspapers (includes historical Madoc newspapers)
---
Archive Information Request Form
Looking for local history information? Fill in the form below, and we will do our best to help you track it down.

Please be patient as these requests can take time to fill. Check your spam folder for responses. Confirmation of receipt is appreciated.