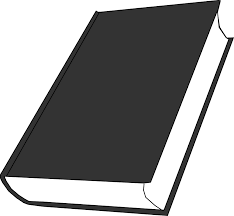 We have a wide selection of printed material for your enjoyment and informational needs.
Our fiction collection encompasses many different genres and formats.  Large print, hardcover, and paperbacks are available for borrowing for all reading levels and ages.  Our non-fiction section covers a variety of interesting and informative topics.  We also house an expansive Military Collection.
The Library also subscribes to a variety of magazines for your enjoyment, including Today's Parent, Outdoor Canada, Chatelaine, Canadian Home and Garden, Explore, Sports Illustrated and many more!
Lending Periods
Books:  4 weeks unless the book is in high demand.  For titles with a waiting list, the borrowing period is 1 week.
Magazines:  1 week
In-Library Use
Reference material, local history books and records, and micro-film are available for your perusal in the library, but cannot be taken home.
Interlibrary Loan
Can't find what you are looking for?  Printed materials, excluding recently published items, can be ordered in from other Southern Ontario Libraries. A Staff Member or Volunteer will call when the item arrives at the Library, so please make sure you have provided an up-to-date phone number.
Please limit requests to 3 at one time.  Note:  Arrival times and due dates on these items are generated by the lending library, and are not at the discretion of Madoc Public Library staff.
Those who are comfortable performing searches and filling forms on a computer may be candidates for Patron-initiated Interlibrary Loan requests.  Staff will provide a training session and on-going support.  Interlibrary Loans will be sent to the Library for processing. Please contact Staff for more information, or to sign up for this service.