Looking to place a hold in our online library catalogue?
Click My Account on the right side of the main library page to access your library account (bottom or page if you are on a mobile device)

Enter your Library Card Number and PIN ( contact us if you don't remember it and we can reset it for you or refresh your memory).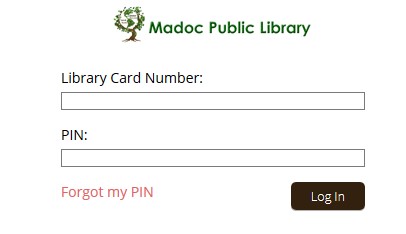 Select Library Search from the drop down menu on the left (this will eliminate ebooks and audiobooks from your search), then type a title, author, or subject in the search bar. You can narrow your search further by using the field menu or advanced search.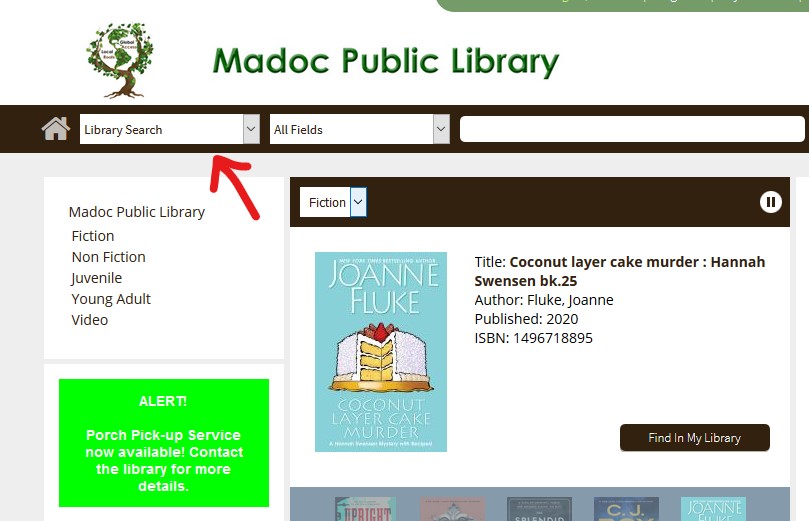 You will then see a list of matching titles that match your search terms. When you find an item you like, you can click on the title to see the current availability. Click Place Hold on the right-hand side of the screen.

Click Place Hold(s).
Click OK to confirm.

And that's it! Library Staff will let you know when your items are ready for pick-up.

To review what you have on hold, scroll to the top of the page and click on My Account in the top right corner. Click on the Holds tab and this will show you what items you have placed on hold to see the status of your items and what place you have in the waiting list.