Resource Guide
Use this guide to quickly link to the information you need.
---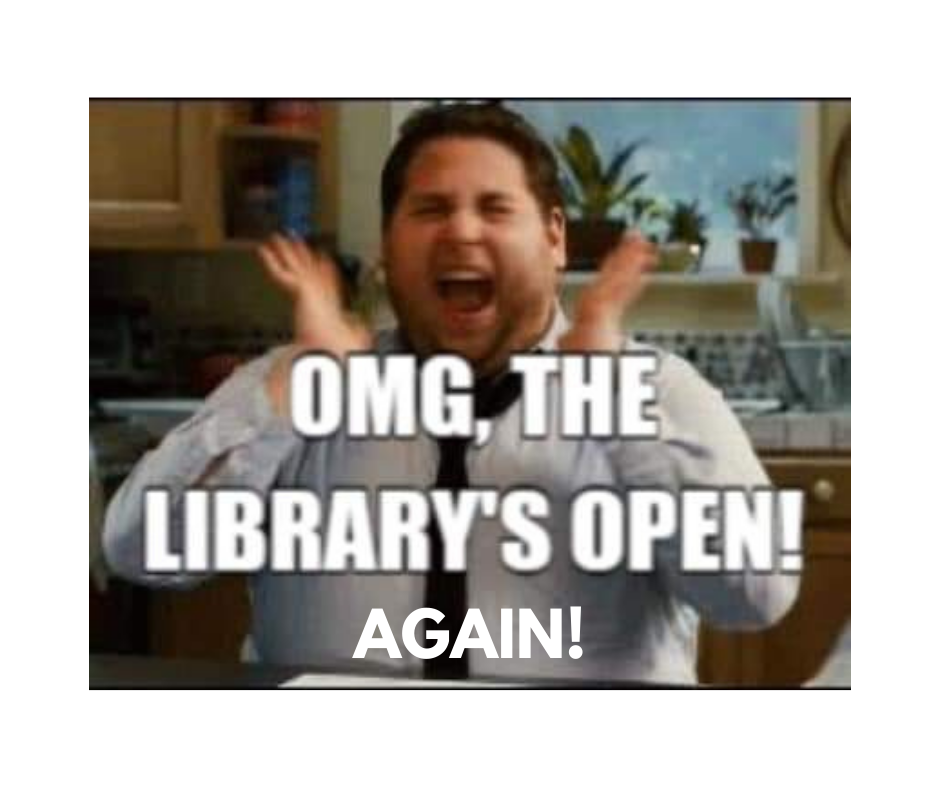 That's right! Under Step 2 of the Provincial Roadmap to Reopening Plan, you will once again be able to come into the library to browse or use computer services as of WEDNESDAY, JUNE 30th!

Mask, distancing, and capacity limit protocols will still be in place for your health and safety. A full update is posted on the Library News and Updates page.

Porch Pick-up service will remain available for those who prefer it.

Library hours for next week are as follows:
Tuesday, June 29th – Porch Pick-up only
Wednesday, June 30th – Open regular hours (10am to 5pm)
Thursday, July 1st – Closed – Canada Day
Friday, July 2nd – Open regular hours (10am to 5pm)Saturday, July 3rd – Open regular hours (10am to 1pm)

We are so excited to see all of you again soon!!
---
---