Resource Guide
Use this guide to quickly link to the information you need.
---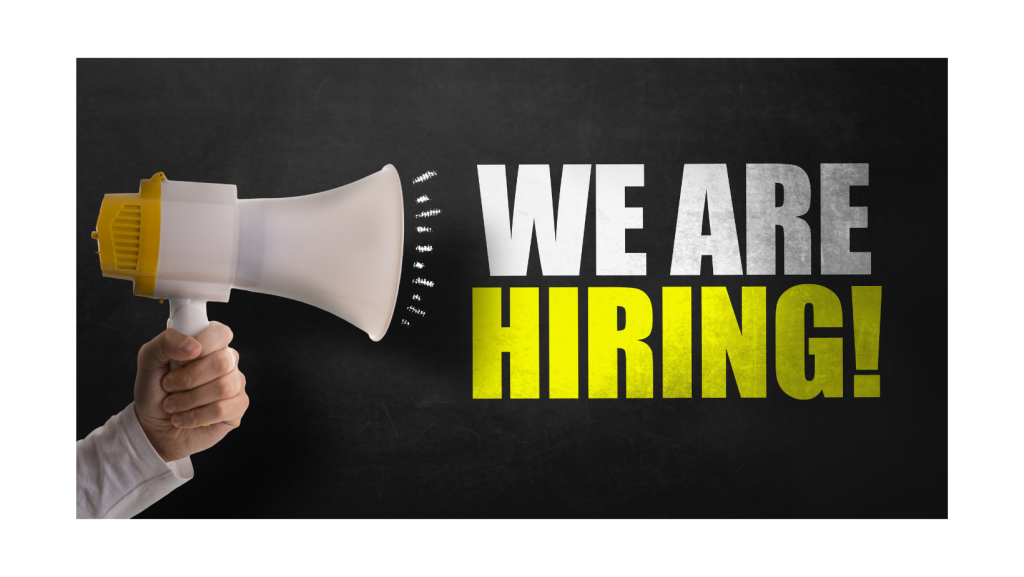 We're Hiring!
Centre Hastings Public Library (Madoc) is seeking an enthusiastic student employee for 20 hours per week for a temporary 12 week placement.
Employment Period: June 7th to August 28th, 2021
Wage: $14.50/ hour
Candidates must be:
• comfortable with children, technology and social media
• creative and adaptable
• capable of working independently in-library and remotely
• able to communicate effectively verbally and in writing
• a youth who is beginning/ returning to post-secondary education in the fall
The Summer Assistant will run the virtual summer reading program, create social media content, promote the library, and assist library staff in other duties.
All interest is appreciated, however, only candidates scheduled for an interview will be notified.
Submit resume by May 21st, 2021 to:
Tammie Adams
[Email hidden]
Madoc Public Library is committed to the full inclusion of all qualified individuals. Accommodations are available on request for candidates taking part in all aspects of the selection process.
---
Emergency Brake – Temporary Province-Wide Shutdown
~ April 1st, 2021
The Provincial Government announced a temporary shutdown for all of Ontario beginning April 3rd at 12:01 am. The library is currently closed to the public, but virtual services and Porch Pick-up are available.
See our Library News and Updates page for more details.
---
29 Themed Packs to choose from!

· 80's Nostalgia
· A Royal Binge
· Aged to Perfection
· Animal Friends
· Another True Story, Bro
· Care For a Scare?
· Comedians 1
· Comedians 2
· Comedy Fest
· Cruise Night
· Disney Animation
· Double the Fun
· Family Fantasy
· Go Ahead, Make My Binge

· It's All Political
· Just the Facts
· Kelly & Sinatra
· Kills & Thrills
· King Collection
· Lies, Spies and Disguises
· Musical Interlude
· Officer's Club
· Rom-Com Romp
· Sci-Fi Feast
· Scorcese Crazy
· Survival Mode
· Treasure Hunters
· True Story Bro
Check out Movie Marathon Packs in our Online Catalogue to see which movies are included and reserve your favourite!
---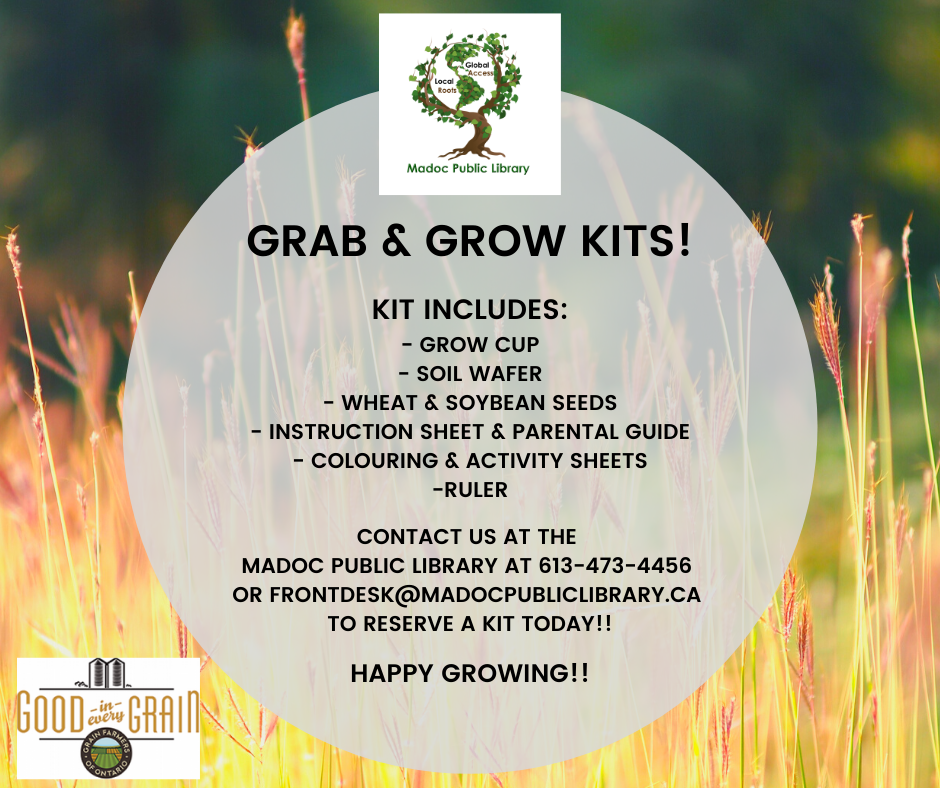 We are excited to offer our Grab & Grow kits for May courtesy of Good in Every Grain.
Every free seed kit contains a cup, wheat and soybean seeds, a soil wafer, instruction sheet, parental guide, activity sheets, a ruler, and additional learning materials about Ontario grains!
Contact us at 613-473-4456 to arrange a pick up time!!
Happy Growing
---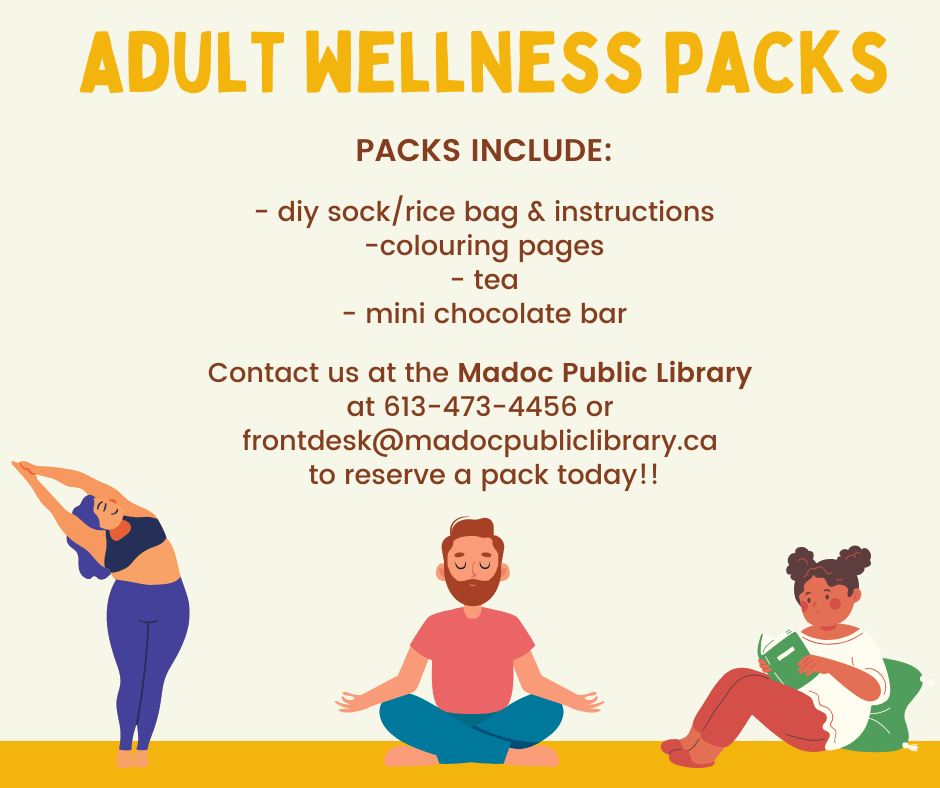 We are excited to be offering our May Adult Wellness Packs.
We have been offering Children's Take and Make packages each month and thought it was time to offer our adults a package! This Wellness Pack includes: DIY rice bag, tea, adult colouring pages and a small chocolate bar.
Limit 2 per household. While supplies last!
Contact us at the library at 613-473-4456 to arrange a pick up time for your pack!!
---