Resource Guide
Use this guide to quickly link to the information you need.
---
Return to Step 2 – January 4th, 2022
Good News! At this time, the library remains open to the public for Grab & Go service!

Services will be modified to ensure the health and safety of patrons, visitors and staff.

Please use our Porch Pick-up service, place holds in advance for quick pick-up at the front desk, or limit browsing time. Capacity limits are in place, so please take a basket when entering the library.

Computer use is limited to 1/2 hour on the library's patron pcs or personal devices.

We again find ourselves in a rapidly changing environment. We will do our best to let you know as soon as possible if anything changes. Thank you for your understanding!

---
2022 Reading Challenge
Please note: You must have a Madoc Public Library card to participate. Don't have one yet? No problem! Click here to sign join the library!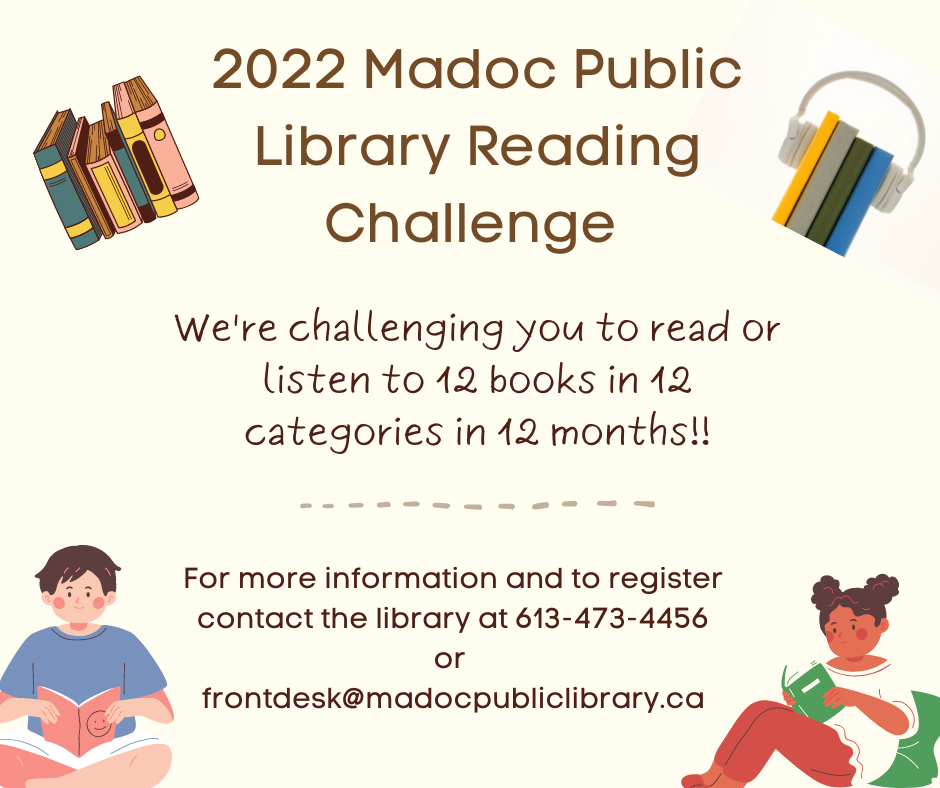 ---
New Artist Display – Noella Wubbolt
Noella Wubbolt is a young artist from the Millbridge, Ontario area. Her youth has been spent on a hobby farm in the forest surrounded by nature. She has a great passion for creating art, which she demonstrated a great talent for from a young age. Her preferred style is realism, and her works mainly depict animals, landscapes, and scenes from nature. The media she most commonly uses in her artwork include watercolour, acrylic, paint, ink, and graphite pencils. Noella loves to explore with new media, subjects and styles.
Noella's artwork will be on display at Madoc Public Library throughout January and February.

You can view more of her work on our Facebook Page: https://www.facebook.com/madoclibrary/posts/4758974914199359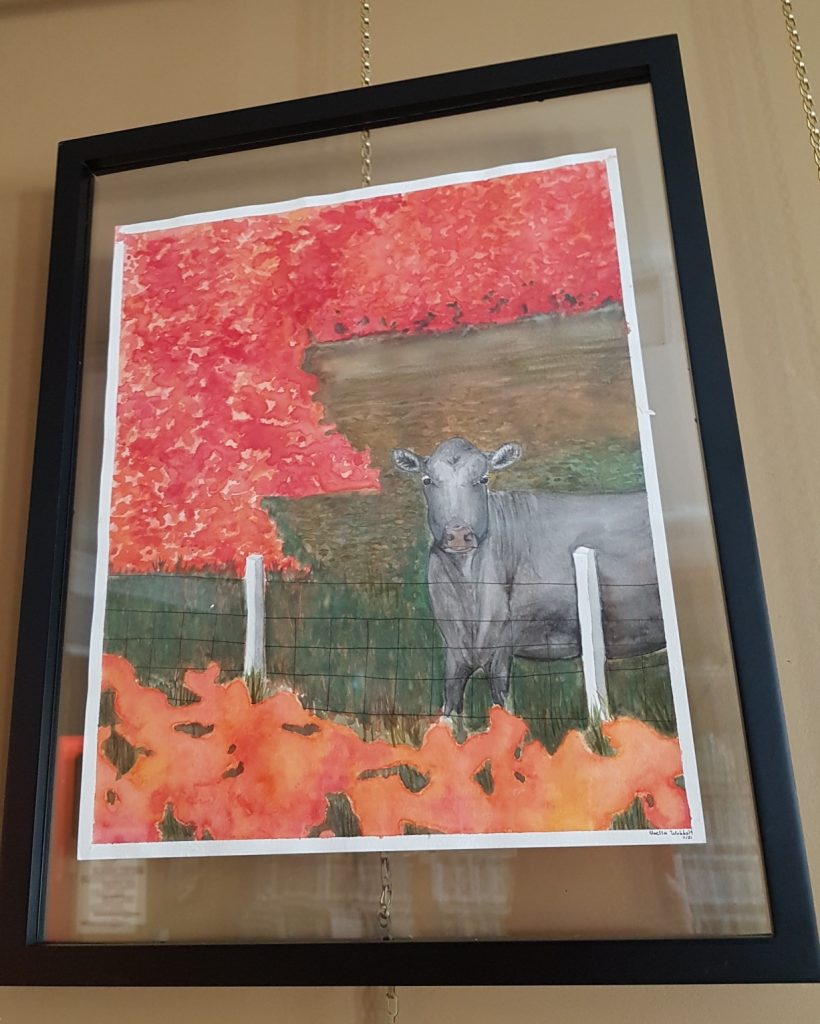 ---
Storytime Videos
---
---
Watch our latest video here, and be sure to check out previous videos on
Madoc Library YouTube Channel
Our Storytime videos are only available temporarily to comply with copyright laws, so check back for new ones often! You can view all current Storytimes here: https://www.youtube.com/watch?v=d4ibrJW8tyc
---
---